Car shoppers looking for the best luxury SUV will naturally be curious to know if the 2020 Lincoln Aviator or 2019 Lincoln Navigator is the more ideal option. Both of these new Lincoln models have a lot to offer, so it requires an in-depth analysis to determine which one suits you best. In this post, we make a complete comparison between the 2020 Aviator vs. 2019 Navigator to help you decide.
2020 Lincoln Aviator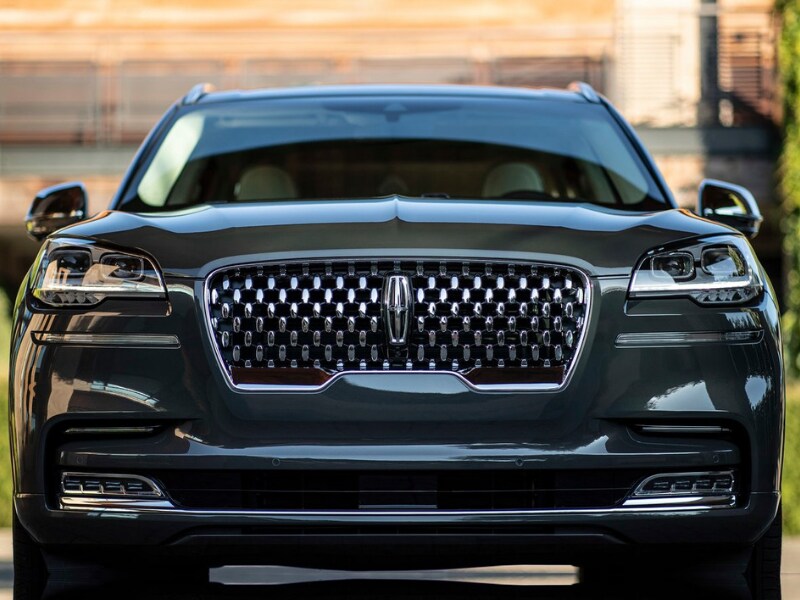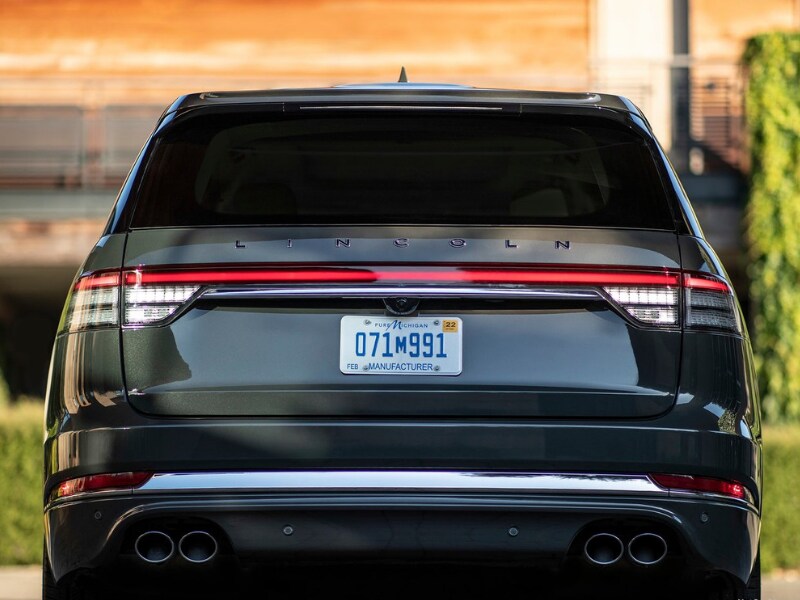 2020 Lincoln Aviator Release Date
Fall 2019
The first deliveries of the 2020 Lincoln Aviator hit our dealership in Fall of 2019. We now have a full inventory of the new Aviator to share with you. The 2020 Aviator marks the Aviator's return since being discontinued back in 2005.
2020 Lincoln Aviator Price
Starting at $51,000
The 2020 Lincoln Aviator starts around $51,000 and goes up to $87,800. This price point puts the Aviator perfectly between the Lincoln Nautilus and the Navigator.
2020 Lincoln Aviator MPG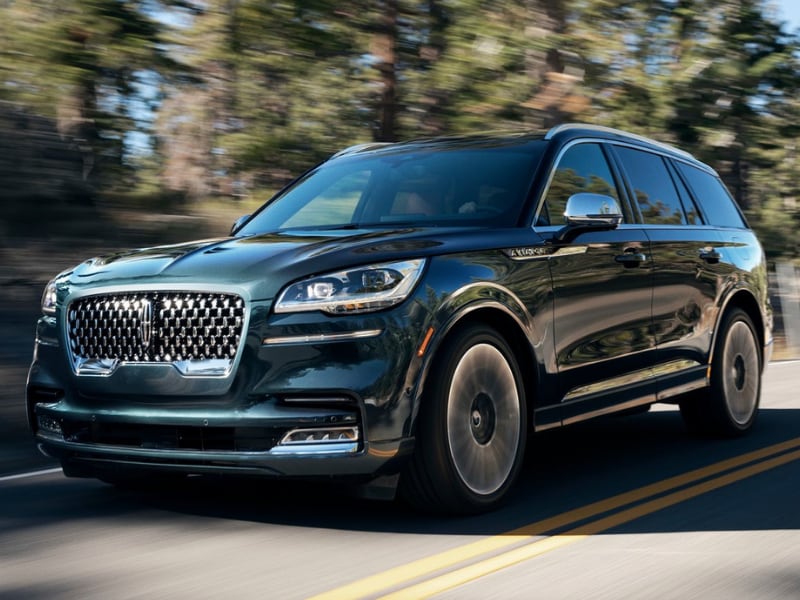 18 City/26 Highway
The 2020 Lincoln Aviator gas mileage is estimated at 18/26 mpg for the standard rear-wheel-drive model. An AWD drivetrain changes the Aviator mpg rating to 17/20 mpg. We don't have numbers yet on the plug-in hybrid 2020 Lincoln Aviator Grand Touring.
2020 Lincoln Aviator Performance
Twin-Turbo 3.0L V6
The new Lincoln Aviator comes standard with RWD and twin-turbocharged 3.0-liter V6 with a 10-speed automatic. This setup produces 400 horsepower and 400 lb-ft of torque. The 2020 Aviator Grand Touring hybrid features 450 horsepower and 600 lb-ft. of torque with the twin-turbocharged V6 engine, electric motor and ten-speed automatic.
Lincoln Aviator Safety Features
Lincoln Co-Pilot 360 Plus
Every trim of the new Aviator comes complete with Lincoln Co-Pilot 360 Plus. This is a new, intelligent safety suite including Traffic Jam Assist, traffic sign recognition, emergency braking, and evasive steer assist, among other features.
2020 Lincoln Aviator Interior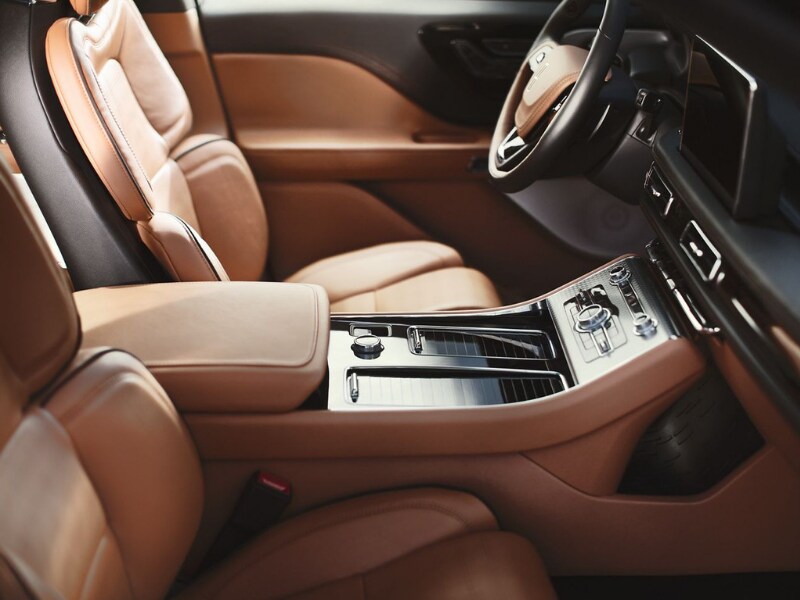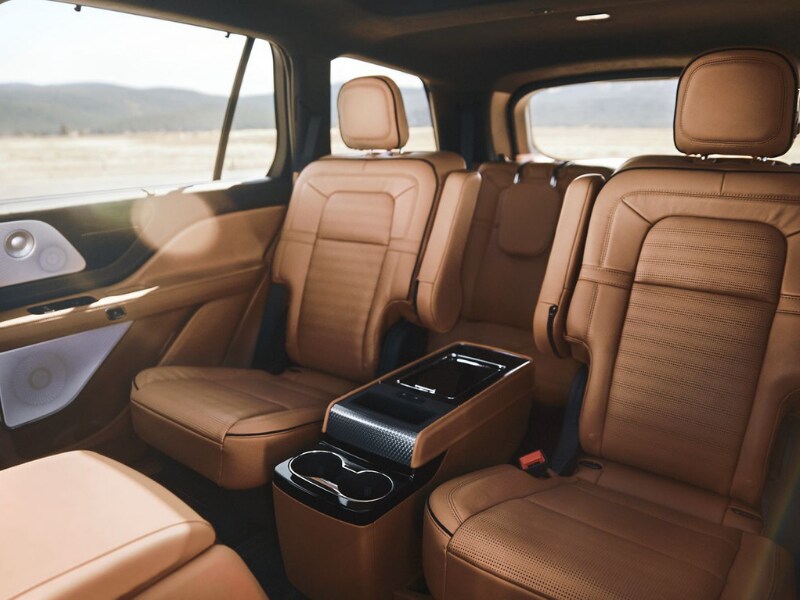 Luxury Wood Accents & Leather Finish
The 2020 Aviator interior has 3rd row seating. This leaves room for 7 people with 2nd row captain's chairs and a 3rd row bench. There's plenty of legroom in both back rows and the interior features lots of luxury touches such as aluminum machined-turned trim, open-pore wood accents, and leather finishes. There are 4 interior colors available: Sandstone, Ebony, Slate Gray and Ebony Roast.
2020 Lincoln Aviator Reviews
4/5 Stars Rating
KBB praises the "range-topping 400-horsepower hybrid" Aviator while Edmunds is fond of the upscale design, powerful engine, and advanced feature selection.
2020 Lincoln Aviator Sales & Leases
Unmatched Financing
You don't have to wait much longer to lease a 2020 Lincoln Aviator. We are preparing to have the best Lincoln Aviator lease deals in all of Colorado. You can choose to buy a 2020 Lincoln Aviator instead to experience the best of what's new, and to remove all limitations you may experience with a lease. Before you buy or lease, make sure to schedule a test drive first.
2019 Lincoln Navigator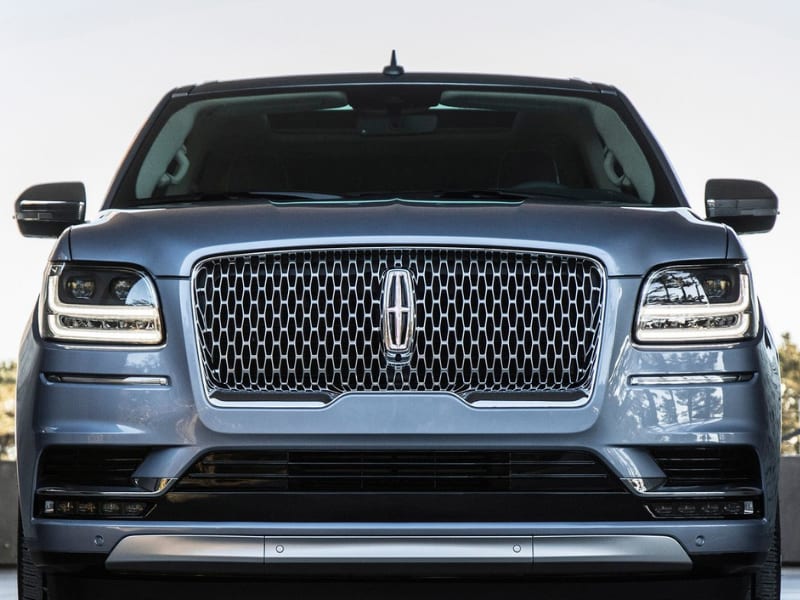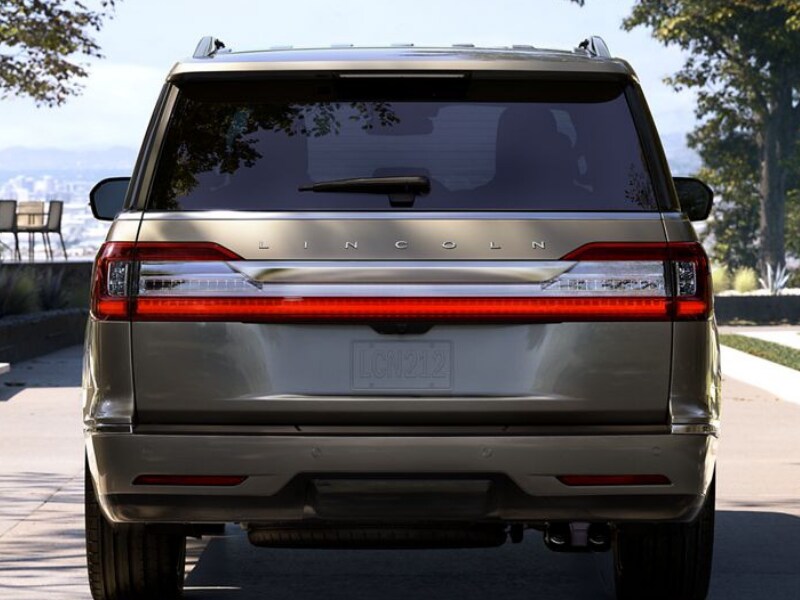 2019 Lincoln Navigator Release Date
Released in 2018
The 2019 Lincoln Navigator was released back in 2018 and is available for lease or purchase now. The Navigator has been dominating the large luxury SUV segment for decades and is mostly credited for the start of the SUV craze.
2019 Lincoln Navigator Price
Starting at $73,200
The base 2019 Lincoln Navigator features a starting price of $73,200. There are three other trim levels, ending with a price of almost $100,000 for the long-wheelbase Black Label model.
2019 Lincoln Navigator MPG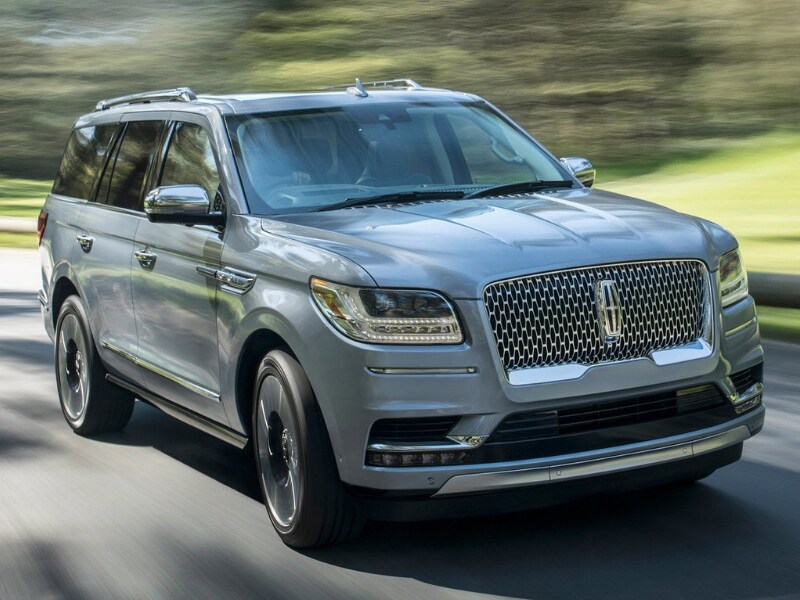 16 City/23 Highway
The 2019 Lincoln Navigator features the same fuel economy as the 2018 Lincoln Navigator gas mileage. The 2019 Navigator mpg is rated at 16/23 mpg. These numbers are higher than most of the large luxury SUV competition.
2019 Lincoln Navigator Performance
Twin-Turbo 3.5L V6
There's one engine option with the Navigator. It features a twin-turbo 3.5-liter V6 engine that pumps out 450 horsepower. It's more powerful than many luxury SUVs with the V8 engine options. This comes paired to a 10-speed automatic transmission. Out on the open road, you can really feel the Navigator's power.
Lincoln Navigator Safety Features
Driver Safety Assitance + MyKey
Standard safety features in the Lincoln Navigator include blind-spot monitoring, a rearview camera, rear cross-traffic alert, MyKey plus front and rear parking sensors.
2019 Lincoln Navigator Interior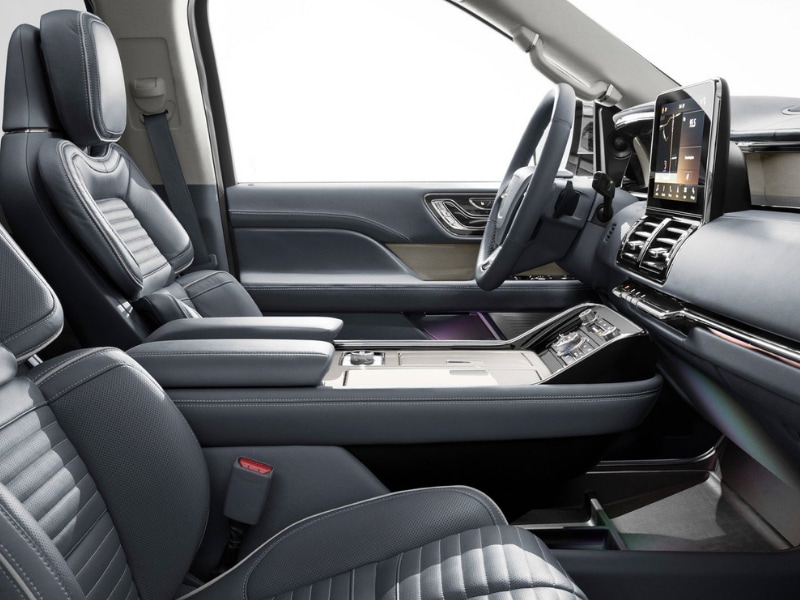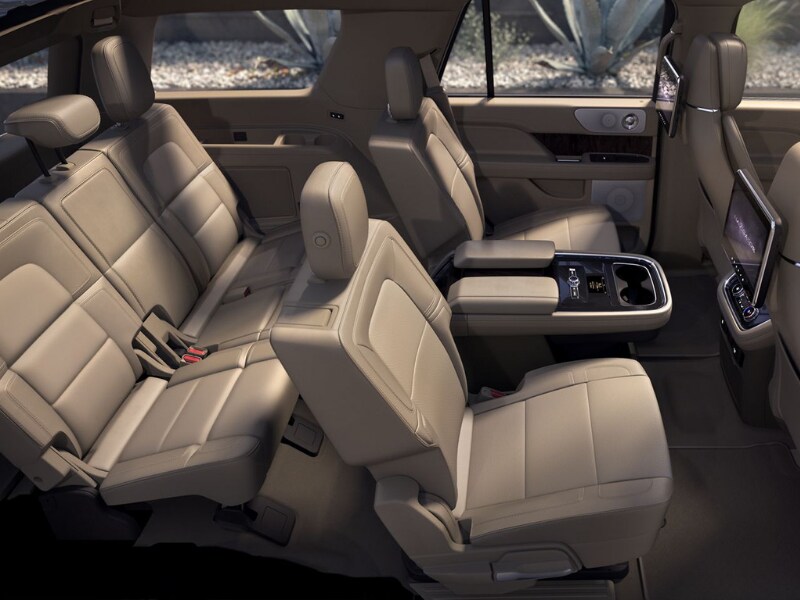 Upscale, Plush Interior Design
There's room for 7 or 8 passengers in the Navigator with 3 rows of seating, depending on what configuration you opt for. The 2nd row is a bench instead of captain's chairs. Inside the cabin, you gain access to high-quality materials like plush leather upholstery and beautiful wood accents. You have 4 interior colors to choose from: Cappuccino, Ebony, Dark Slate and Russet.
2019 Lincoln Navigator Reviews
4.5/5 Stars Rating
The 2019 Lincoln Navigator was awarded the top spot in U.S. News & World Report rankings of large, luxury SUVs. Furthermore, Edmunds raves about the massive cargo space, strong V6 engine, and lots of safety equipment.
2019 Lincoln Navigator Sales & Leases
Unparalleled Leasing Options
The 2019 Lincoln Navigator is here now, and if you haven't yet, you'll want to get behind the wheel asap. Currently, there are some amazing Navigator lease deals for Colorado Springs customers. If you want to buy a 2019 Lincoln Navigator, you know who to trust. We can also help you with a 2018 Navigator if you're trying to save a little cash.
The Clear Differences
2020 Aviator vs 2019 Navigator
The biggest differences between the 2020 Lincoln Aviator vs. 2019 Lincoln Navigator are the exterior dimensions. A Navigator is slightly bigger and provides more space over the Aviator. However, if you feel that the Navigator is just too big, the Aviator will be just right. The other big difference between a 2020 Aviator against a 2019 Navigator is the price. If the Aviator works for you, you will spend a lot less for an equally luxurious yet smaller ride with less space. Come check out all our 2020 Lincoln models and 2019 Lincoln models in Colorado Springs at Phil Long Lincoln.



2020 Lincoln Aviator / 2019 Lincoln Navigator for Sale